Kenmore Family Law Attorney
If you are currently experiencing domestic relations and family-related issues such as marriage concerns, legal separation, child and spousal support, or annulment, to name a few, it is wise to contact an attorney who specializes in family law to guarantee favorable results. Having a Kenmore family law attorney by your side during these trying times ensures your comfort in sharing your experiences and concerns.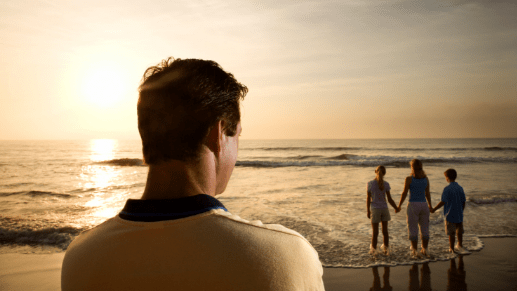 Our family law attorneys at McGuire Law understand the sensitivity and confidential nature of family law concerns. Rest assured that you can freely disclose all your worries with us. We are fluent in both English and Korean. In turn, we will exhaust all possible means with our knowledge and skills to get you through such a difficult or complicated time in your life.
Facing family issues with the right resources guarantees a favorable result. Our team of family law attorneys at McGuire Law has all the necessary skills and tools to represent or defend you in court. We are always ready and capable of representing and defending anyone facing legal concerns regarding family matters. This feat is what put our firm on top of the pedestal among Kenmore family law firms.
When issues arise within the family, don't make the situation worse by not taking action immediately. A Kenmore family law attorney is what you need the most at this crucial time. In choosing whom to get, just look into McGuire Law, and you will be guaranteed with the most proficient family law attorney you could ever ask for.
Call McGuire Law at (206) 580-4828 for your Free Consultation!
Wide Coverage of Family Law Issues
Privileged people—the likes of businessmen, actors, and politicians—hire family lawyers to look after and deal with their family issues. Average and underprivileged ones do not hire such attorneys, mainly because of financial reasons but also because a family law attorney's job is not always very clear. Commonly, people see the role of family lawyers as the ones who deal with divorce and annulment.
However, at McGuire Law, we don't just concentrate on separation issues. Our family lawyers cover other legal concerns as well. Our proficient Kenmore family law attorneys can represent and defend you or your loved ones in cases of domestic violence, child abuse, neglect, and a lot more.
Our line of work also includes processing and outlining prenuptial and post-nuptial arrangements, legal separation, and anything related to family law.
Rest assured that when you work with us, all your family legal concerns will be put to ease, and you can enjoy its benefits in the end.
Profound Knowledge in Family Law
Aside from the commendable skills of our family lawyers at McGuire Law in representing and defending you in court, they are also highly knowledgeable of family laws and codes.
With our profound knowledge of this aspect, we can always guide you in taking the most efficient and favorable step towards achieving your goals. We know and understand the complex terminologies so we can better explain what every legal procedure and requirement entails. With that said, we can discuss advantageous plans that will secure you a higher chance of winning.
We already mastered the know-how of every court proceedings, and we can easily dodge questions unfavorable to your side. We can also quickly come up with a critical rebuttal that is still within the bounds of family laws and codes.
Best Kenmore Family Law Attorney
When it comes to family matters, we are one of the most frequented law firms. At McGuire Law, our team of family lawyers is proficient in the respective field. Each attorney has a designated area of specialization. So if you are looking for a family lawyer to deal with domestic abuse or child and spousal support, for instance, we can easily provide you with one that is most efficient in handling such concern.
Working with our top Kenmore family law attorneys guarantees you a comfortable, efficient, and time-saving service at a price you can afford. We don't want you to be hindered with financial concerns in asking for our help because, as the leading Kenmore family law firm, we vowed to assist anyone who needs our help regardless of social status.
The admirable work ethic of our family lawyers is what makes us a cut above the rest. Our former clients acknowledged our lawyers' approachable character, making us comfortable people to share their concerns with. We aim to let you feel the same and give you the same outstanding legal service.
Free Consultation
Family-related issues need to be taken care of immediately to prevent a possible wrecked family relationship. To maintain a harmonious relationship within the family and the society, a Kenmore, WA family law attorney at McGuire Law is a must-have when a hint of family issues arise.
Call McGuire Law at (206) 580-4828 for your Free Consultation!