Snohomish Child Custody Lawyer
In this imperfect world, even families are not exempted from challenges and flaws. Issues also arise among family members who initially share a strong bond. At one point, both husband and wife feel affectionate for one another; then, they feel estranged in just a matter of time. This kind of relationship is only normal, but when a child is involved, this typical scenario levels up to a more complicated one.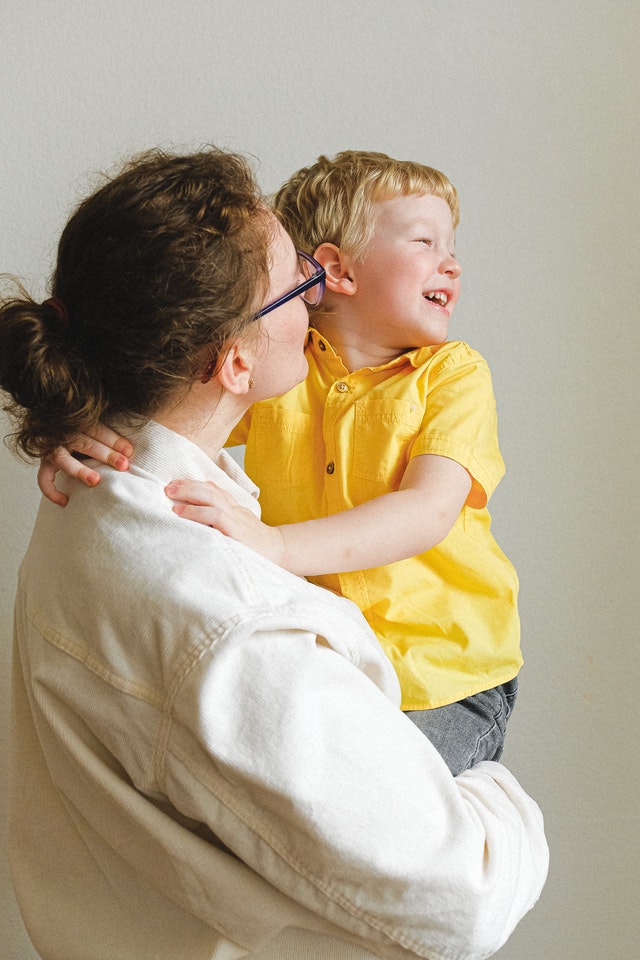 Not only are the parents torn but also the child and relatives as well when the former decides to separate. Deciding to whom the child custody goes base on a legal procedure is an arduous journey, both emotionally and financially. The process towards a verdict is complicated and requires a reliable person by your side to settle things professionally and with ease.
With that said, McGuire Law is always available to be that reliable partner whom you can ask for help regarding child custody concerns. Our team of child custody lawyers is professional, skilled, fluent in both English and Korean, and proficient in their specialized area of practice. Guaranteed that when you have us, the result of child custody support is definitely in your favor. We will journey with you in this difficult time of your life, and we will ensure that you get what you want in the end.
Call McGuire Law at (206) 580-4828 for your Free Consultation!
Reasons to Hire a Child Custody Lawyer
Although representing yourself alone in court is also an option; having a child custody lawyer with you always comes with an advantage. If the thought of having a child custody lawyer does not sit well with you and you are still deciding whether to get one or not, here are some reasons why you should hire a Snohomish child custody lawyer from McGuire Law.
To reduce stress
Going through a separation issue is incredibly stressful, especially when you are also trying to ensure that your kids receive the support and care they need in this difficult stage of your lives. Our child custody lawyers will reduce the stress you are feeling by representing you with all our might. We will give you peace of mind in the steps we take in dealing with the case. Your parenting responsibilities will not be compromised if you have us by your side.
For faster resolution
Just by being in such a difficult situation distresses a child already, how much more if the process is prolonged to who knows when. It is always a child's best interest to end things quickly as much as possible to get away with conflicting feelings as soon as possible. For the child to rest from all the chaos, the easiest way to finalize a separation issue is to hire a child custody lawyer. Our lawyers minimize paperwork issues, and they work without wasting any minute to ensure that both parties get to fulfill all legal formalities the court requires in the soonest time possible.
To avoid expensive mistakes
Facing a separation issue is not a simple matter. It is a process with a lot of technicalities. Our Snohomish child custody lawyers will assist you with all the technicalities, especially filling out forms needed during the process. With us by your side, mistakes and errors in documentation can be prevented from happening.
To put your child's interests first
Being immersed with the case so much makes your mind unorganized leading to inefficient decisions, especially if you are going through it without legal guidance. You can even be caught up in a negotiation with your ex-spouse, and you may completely forget what your child needs the most. McGuire Law will ensure that all your decisions are for the best interest of your child. Our lawyers will provide an objective perspective to ensure that your child gets the best support.
The aforementioned are just among the many benefits our law firm can give you if you choose to hire our proficient child custody lawyers. McGuire Law will see that you and your child's interests are included and considered in every decision we make. After all, these interests are the reasons why we are fighting with all our might.
Trusted Snohomish Child Custody Lawyer
McGuire Law has been a longtime partner of families undergoing child custody problems. Our team of child custody lawyers is proficient in their work, and they assure you of a process that is as painless as possible.
We will ensure that little to no stress is incurred to both parties during the process, including the people at stake, the child, or children. We will be mindful of every decision we make and every step we take to guarantee that it bring us an advantage towards our goal. You will be well-represented with our lawyers, so expect a result with a higher chance of winning.
Aside from the skills and knowledge of our child custody lawyers, McGuire Law is also proud of the positive feedback regarding their work ethic. Their approachable nature and reliable persona make them the most hired Snohomish child custody lawyers. You can ensure that all information is kept confidential. You have nothing to worry about leaked stories or rumors surrounding your case.
For the most trusted Snohomish, WA child custody lawyer, McGuire Law proudly introduces its team of unparalleled child custody lawyers whose dedication and commitment saved a child from being abandoned.
Free Consultation
McGuire Law is the ideal firm to look into when looking for a child custody lawyer who can help and support your concerns. We don't choose our clients, so we will attend to anyone needing our help.
Call McGuire Law at (206) 580-4828 for your Free Consultation!